You heard about my love affair with plants last week.  Especially succulents. I've got them indoors, I've got them outdoors, but had never thought of putting them here:
                                                     Photos from designtaxi.
Maybe getting a bicycle IS a good idea… I'm feeling vibrant and pink cheeked just thinking about it! (Do you think this could work on a motorcycle??)
All of these CUTE little containers, above and below, come from Colleen Jordan of Wearable Garden.  You can see them in her Etsy shop here.
No bike?  Try out her wearable containers: necklaces, brooches and lapel pins designed to hold succulents, air plants or tiny sprouts and flowers. (wonderful air purifiers, of course!)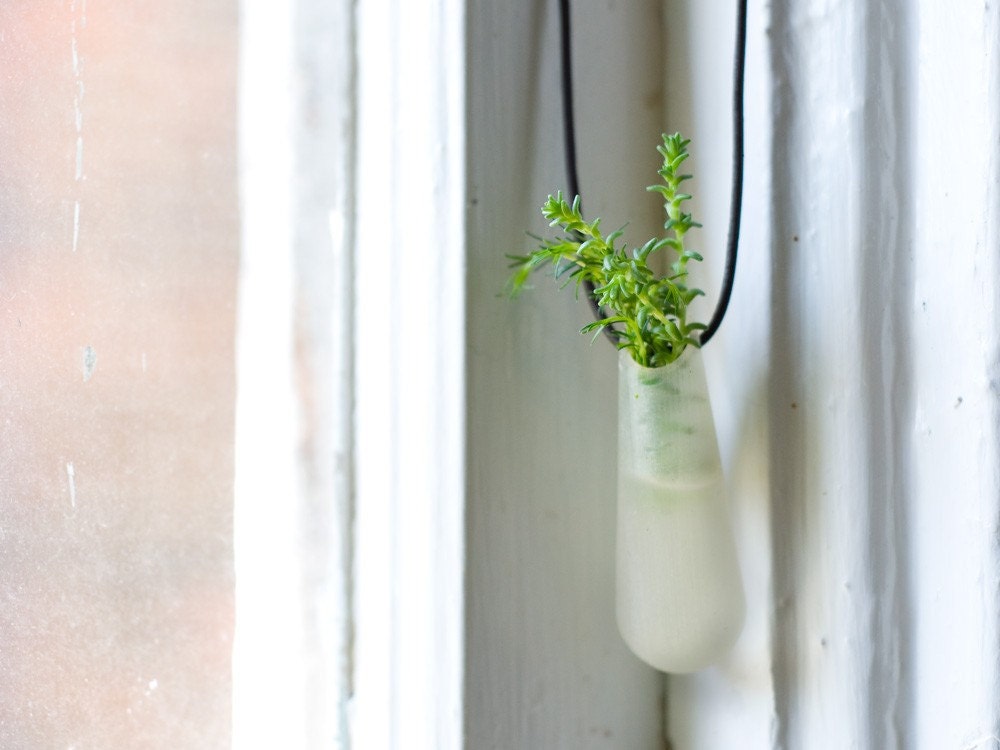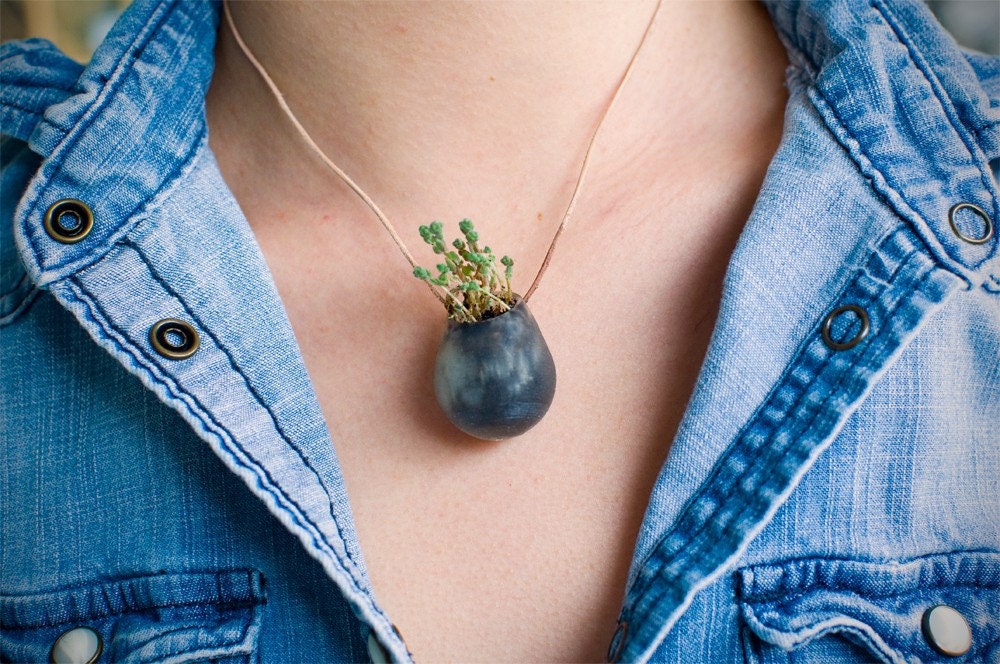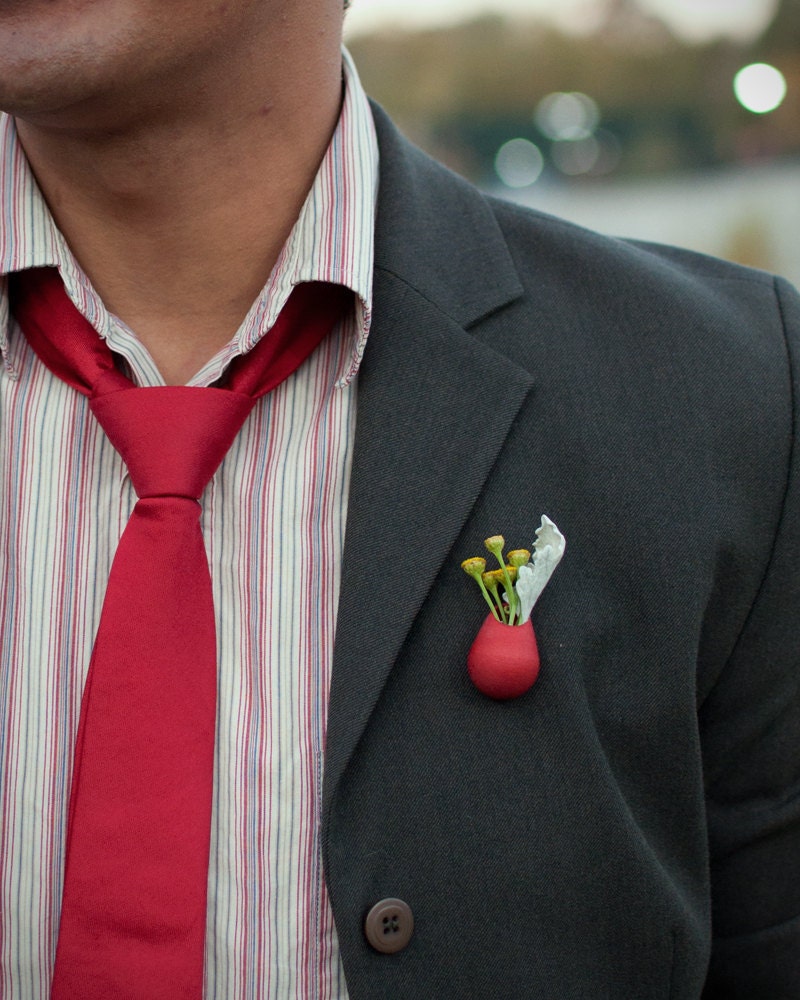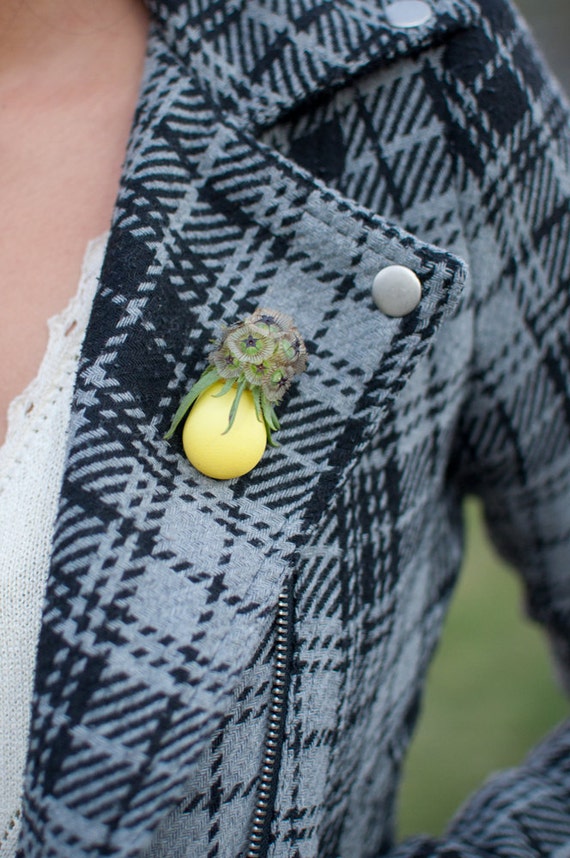 And then there are these plant containers… Why, who needs a trip to the pottery shop when there are household items just waiting to be filled with green goodness? Just open the closet, potting shed or, well… even your dresser drawers.
                                                Photos from Urban Garden.
My favorite, although I think that Mr. MM would prefer that I wear this one…!
What kinds of containers have you planted up?
Related posts: